Look out, because the April books are COMING! Here are the books that are releasing this month that I cannot wait to get my hands on (I say that every time I write a post like this, but it's true)!
99 Days by Katie Cotugno — April 21st, 2015
The Girl at Midnight by Melissa Grey — April 28th, 2015
Rook by Sharon Cameron — April 28th, 2015
I haven't read Katie Cotugno's other book, but the synopsis for 99 Days really sounded like something I would enjoy contemporary wise. The Girl at Midnight I added to my TBR before I even read the synopsis. It's been up on NetGalley a while and I'm STILL really thinking about requesting it but I have more review copies than I have time… Rook also looks AMAZING, and I've heard really good things about it so I'm hoping to pick it up sometime this month!
An Ember in the Ashes by Sabaa Tahir — April 28th, 2015
The Secrets We Keep by Taisha Leaver — April 28th, 2015
An Ember in the Ashes is another one of those books that has been really hyped up, and apparently has been living up to the hype! I'm always in the mood for a killer fantasy book so… The Secrets We Keep looks like a fantastic mystery/thriller/contemporary book. The closer to summer we get, the more I crave these types of books. Okay, really, I crave these books all year 'round.
BONUS: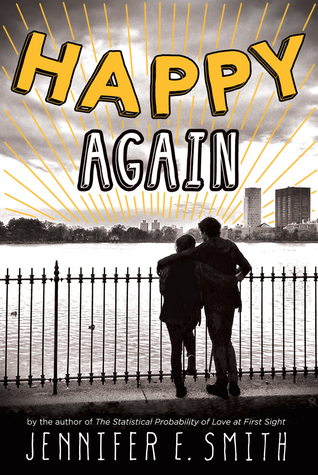 Happy Again by Jennifer E. Smith — April 14th, 2015 (eBook)
Ellie O'Neill and Graham Larkin fell hard for each other when a misspelled email address unexpectedly brought them together. Now, over a year has passed since they said goodbye with the promise to stay in touch, and their daily emails have dwindled to nothing. Ellie is a freshman in college and has told herself to move on, and Graham has kept himself busy starring in more movies, as well as a few tabloid columns. But fate brought these two together once before—and it isn't done with them yet.

In this sequel novella to This Is What Happy Looks Like, Jennifer E. Smith revisits two beloved characters to tell the story of one magical night in Manhattan. When Ellie and Graham come face to face once more, can they get past the months of silence and the hurt feelings to find their happily-ever-after again?
YESSSSSSSSS!!! ❤
What books are you eagerly anticipating this upcoming April?