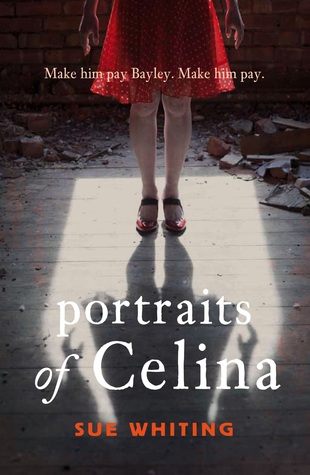 Publisher: Switch Press
Release Date: April 1st, 2015
Series: N/A
Pages: 352
Format: eARC
Source: Publisher via NetGalley
Genre(s): Horror, Mystery, Paranormal
Synopsis from Goodreads:
Make him pay, Bayley. Make him pay.

"It's as if the wooden chest is luring me, urging me to open it – daring me almost. Open me up. Look inside. Come on, just for a second; it won't hurt."

Celina O'Malley was sixteen years old when she disappeared. Now, almost forty years later, Bayley is sleeping in Celina's room, wearing her clothes, hearing her voice. What does Celina want? And who will suffer because of it?

A ghost story. A love story. A story of revenge.
Special thanks to Switch Press and NetGalley for providing me with an advance copy of this book for review!
I went into Portraits of Celina looking for a book that would thrill and chill me. Although that wasn't exactly what I got, I still really enjoyed this book.
The only real problems I had with the book were: a) the pacing of the beginning of the book, and b) the main character and her mom. The first 150-ish pages moved slow for me, and I found them to be a bit boring. But, they do set up the story's paranormal aspects well. The main character Bayley was my biggest problem. She was a little…eccentric. That's totally fine, but I was a little weirded our by her obsession to wear Celina's clothes. Being obsessed with Celina for some unknown reason though? THAT made the story creepy! Also, she randomly changed moods and had very public outbursts that made me cringe when she was talking to Oliver, the love interest. Lastly her mother annoyed me a bit. An event in the book that happens early on (and should have totally freaked her mom out for Bayley's safety) didn't even phase her. Her mom is unstable but her actions throughout the book bugged me.
But as for the overall plot and story, I really liked it! It was somewhat predictable, and not very scary — more of a mystery I'd say. For someone that doesn't like TOO scary, this book was perfect to get my fix. I liked the paranormal relationship between Celina and Bayley, and loved the ending scenes. The story really comes to a wonderful climax toward the end of the book.
All in all, there were a few little things that bugged me, but they didn't hurt my overall enjoyment of the book as a whole much. Portraits of Celina is a great story to ease into the horror or mystery genre, or for younger YA readers!