I wanted to start out this post by noting that I recently finished Legacy of Kings by Eleanor Herman, which is the book that sparked the idea for me to write this post. After I finished it I realized that I read a lot of historical fiction and fantasy books, and a common thread in all of them that I just adore is political intrigue and romance with sexual tension. I'm pretty much a sucker for that combination. I really needed to gush about Legacy of Kings, but since it's still a bit to early for me to post my full review (check back August 18th!) I wanted to write a recommendation post of sorts, with some of my favorite books that include this perfect combination!
---
Be sure to check back on August 18th for my full review of Legacy of Kings, and pick up your copy as soon as it's released on AUGUST 25th! You won't regret it!!
About the Book:
Imagine a time when the gods turn a blind eye to the agony of men, when the last of the hellions roam the plains and evil stirs beyond the edges of the map. A time when cities burn, and in their ashes, empires rise.

Alexander, Macedonia's sixteen-year-old heir, is on the brink of discovering his fated role in conquering the known world but finds himself drawn to newcomer Katerina, who must navigate the dark secrets of court life while hiding her own mission: kill the Queen. But Kat's first love, Jacob, will go to unthinkable lengths to win her, even if it means competing for her heart with Hephaestion, a murderer sheltered by the prince. And far across the sea, Zofia, a Persian princess and Alexander's unmet fiancée, wants to alter her destiny by seeking the famed and deadly Spirit Eaters.

Weaving fantasy with the salacious and fascinating details of real history, New York Times bestselling author Eleanor Herman reimagines the greatest emperor the world has ever known: Alexander the Great, in the first book of the Blood of Gods and Royals series.
---
9 Books to read while you wait for Legacy of Kings…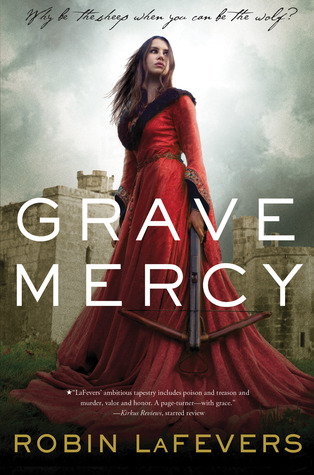 1. Grave Mercy by Robin LaFevers
Grave Mercy is set in France and is filled with not only tons of political intrigue and sexual tension, but also has lots of fantastical aspects that are amazing! I talk about this book all the time, and it's one of my go-to recommendations for those seeking an incredible historical read. Like Legacy of Kings, Grave Mercy incorporates real historical figures into the mix, which is really cool too!
2. The Girl of Fire and Thorns by Rae Carson
While this one isn't a historical novel, it definitely reads like one. It's filled with wonderful fantasy aspects, an amazing and unique female lead, and everything you could ever ask for in a high fantasy book!
3. The Winner's Curse by Marie Rutkoski
For the amount that I talk about this book, you should already know about it and have read it (shame on you if you have not)! I feel like I'm always talking about this book, but The Winner's Curse totally deserves every recommendation I make. It's the epitome of a clever and ingenious book. Again, not really a historical but it reads just like one. [Read my review]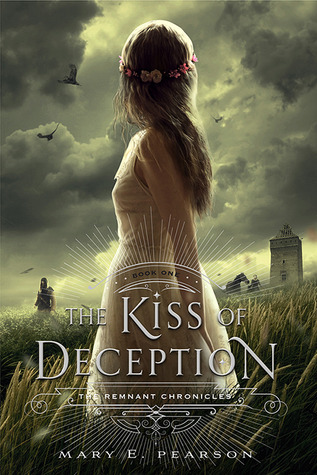 4. The Kiss of Deception by Mary E. Pearson
Gosh, this book was awesome. Again, not historical (okay, maybe I should have thought of a different title for this post…) but it reads like one. The Kiss of Deception is the epitome of political intrigue AND the sexual tension. I couldn't put this one down, despite for its size. [Read my review]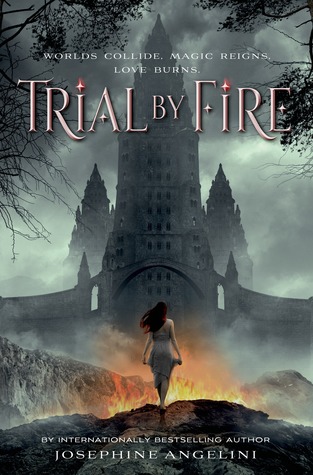 5. Trial by Fire by Josephine Angelini
Alternate history with salem witch trial reminiscent themes? I think yes! Such a cool and unique historical fantasy, but let's not forget the loads of sexual tension with a totally hot and swoony love interest… [Read my review]
6. The Midnight Queen by Sylvia Izzo Hunter
This one is adult, but I found it to read like a rich and beautifully written YA. I can't say enough good things about this book. It's definitely a less action, but great characters and storyline! [Read my review]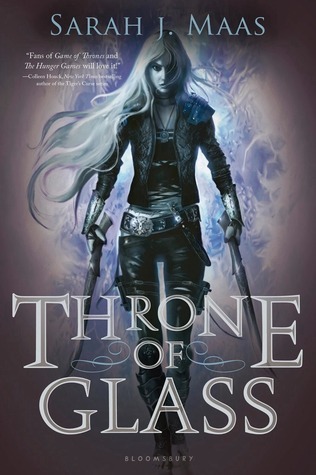 7. Throne of Glass by Sarah J. Maas
A no-brainer recommendation from me. I'm reading the second book in the series right now and I could see lots of similar and amazing characters traits that were in Celaena and the girls in Legacy of Kings. Start here! [Read my review]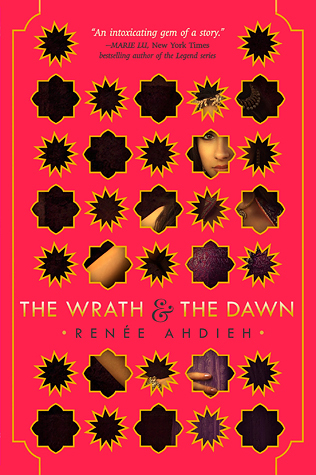 8. The Wrath and the Dawn by Renee Ahdieh
I feel the same way as I do with Throne of Glass in regard to the same kind of tone as Legacy of Kings. There's a similar mysterious aspect with magic, and you see the story from many character's perspectives as well! [Read my review]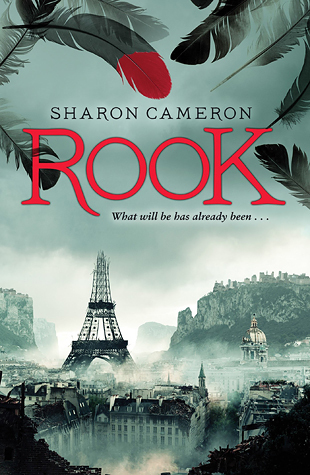 9. Rook by Sharon Cameron
SO MUCH POLITICAL INTRIGUE GOODNESS. That is all. 😛 [Read my review]