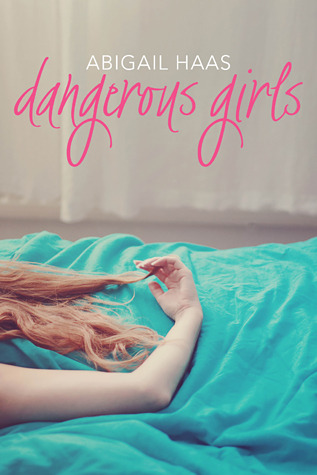 Publisher: Simon Pulse
Release Date: July 16th, 2013
Series: N/A
Pages: 400
Format: Paperback
Source: Bought
Genre(s): Contemporary, Mystery, Thriller
Synopsis from Goodreads:
Paradise in Aruba quickly gets gruesome in this ripped-from-the-headlines thriller (Kirkus Reviews) with a twist that defies the imagination.

It's Spring Break of senior year. Anna, her boyfriend Tate, her best friend Elise, and a few other close friends are off to a debaucherous trip to Aruba that promises to be the time of their lives.

But when Elise is found brutally murdered, Anna finds herself trapped in a country not her own, fighting against vile and contemptuous accusations. As Anna sets out to find her friend's killer, she discovers harsh revelations about her friendships, the slippery nature of truth, and the ache of young love.

Awaiting the judge's decree, it becomes clear to Anna that everyone around her thinks she is not only guilty, but also dangerous. And when the whole story comes out, reality is more shocking than anyone could ever imagine…
This is one of the few reviews where I used gifs, at the authors request, so obviously it was a must!
WHAT DID I JUST READ?!?!?!?! Bravo, Abigail Haas, bravo. That was a real mindf*ck you gave me there (excuse my French, but that term needed to be used). I'm anticipating a book hangover courtesy of this book right here.
Dangerous Girls was a book that was so well crafted and clearly thought out. When I reached the end it was almost like I could see Abigail Haas laughing at the twisty rollercoaster ride she just took us on when she wrote certain parts. Messing with your head is an understatement when talking about what this book does to your mind.
I had absolutely no idea who was the killer until the very last couple of pages when it was revealed. Haas writes the story so that there is evidence that could bring any one of the characters down. From creepy Juan or Niklas to even friends Mel or Tate. But when you DO find out who the killer is…it'll be sure to shock you.
That ending came out of nowhere for me. When you finally know who did it, you play back every event that you just read from the book searching for clues pointing to the murderer, BUT THERE ARE NONE. That's when you realize Haas wrote a character that's even more twisted and more of a psychopath than you thought.
I knocked off a star because, while the ending was AMAZING, I felt that there were things that needed to be clarified and wrapped up. But based on how the author wrote the rest of the book I'm thinking that maybe she wanted our imagination to be left with a blank canvas to get even twistier than the story that was already there. You are an evil genius, Abigail Haas…
Overall, Dangerous Girls can best be summed up in one word: CRAZY. Just when you think you know what's going on, the story takes a 180 spin and you're back at square one of the mystery. I couldn't put it down!
Now, I have some lingering questions that are quite spoilery that I'd love to just put out there so we can discuss theories and the story in general. Come back after you've read the book and highlight the text below to hear what I've got to say. As not to spoil others who have yet to read, chat with me about spoiler-y stuff on Twitter, @bookskittens!
The "I win" at the end when Anna is at Elise's grave gave me chills!!! So, so creepy.

The very last paragraph of the book I was both weirded and creeped out by. It also lead me to a have a couple questions: Did Tate not notice Anna the whole time she was watching?! When Tate went to visit Anna right before the decision did he know the truth?

Wasn't murder a little extreme, even if your best friend was having an affair with your boyfriend? I mean, talk it out people!

Is everything that all of her friends said against Anna really true? Like, when Mel changes her testimony talking about the fight…Was she really lying, or since the book is told from Anna's POV and Anna is clearly messed up, does she twist everything around and lie herself?
I'd love to hear your guys' theories about the ending!