Week in Review is a weekly post in which I wrap up what's happening in my life, in books, and in blogging (inspired by Anna @ Anna Reads)!
---
What I Did:
My #DustingofftheShelf Read-A-Thon got started on Friday! I have been reading as much as I possibly can, and decided to make these next two weeks as productive as possible. I'm planning to not only read for the read-a-thon but also complete a bunch of my summer work for school all while being at an art camp (well for one of the two weeks) for the majority of the day! I'm already tired just thinking about it… *Phew* BUT, I have a reason for all the busyness that will be happening… I don't want to share it with you guys JUST yet, but wait for the end of August and I'll have a big surprise/announcement that I think you'll all love! 😉
Links I Loved:
I am a bad, bad blogger. I've only skimmed other people's blogs recently and I've only clicked on probably ten post from my Bloglovin' feed. I just haven't had the time to read other blogs to leave comments. Therefore, I really don't have anything to share with you. 😦 If there were any links that you really enjoyed and think I'd like feel free to leave them in the comments. I'll have more links to share with you next week, promise.
Books I Added to My Shelves:
I didn't buy ANY books this week! YAYYY! But I got a ton of review books stacked up to be read (mostly all for September) and I'm kind of freaking out and feeling overwhelmed…in a good way! All of you well established bloggers, I'm experiencing for the first time what it must be like for you guys all the time. I applaud you, but I am very excited because that means the blog is taking off a little which makes me happy! My hard work is paying off thanks to YOU GUYS! ❤ Okay, enough mushy stuff, now on to the books!
Downloaded FREE on Nook: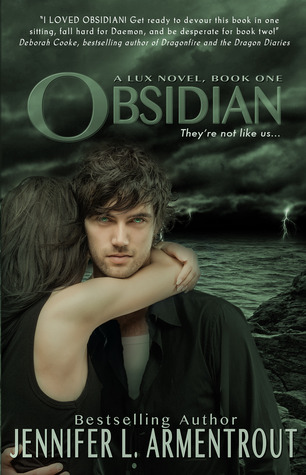 The Registry by Shannon Stoker – This was a Free Book Friday deal that I actually got last week but forgot to include. I believe this is either NA or Adult, but has crossover appeal to the YA genre.
Obsidian by Jennifer L. Armentrout – Okay, I admit, the covers really turned me off and I'd never read the synopsis before. But then I did and was like, "WHY DIDN'T I GET THIS SOONER?!?!" I was scrolling through YA Nook books and saw this was free so it was pretty much a no-brainer.
For Review:
The Winter People by Rebekah L. Purdy – I had been eyeing this one for such a long time! I'm so excited that I was accepted for this one!! (Thanks to Entangled Publishing!)
Rebel Wing by Tracy Banghart, Imitation by Heather Hildenbrand, and Every Ugly Word by Aimee L. Salter – Three brand new releases from a new Imprint of Alloy Entertainment and Amazon Publishing all look awesome! I hope to get around to reviewing them soon! (Thanks to Alloy Entertainment and Amazon Publishing!)
 Recently Finished and Currently Reading:
A few days ago I finished The Legacy by Necole Ryse which was pretty good. I'm a part of the blog tour for this one, and my review stop is a little later in August so you guys will have to wait a bit longer to hear my thoughts on that one. Friday I started The Maze Runner by James Dashner as the first book for my #DustingofftheShelf Read-A-Thon and I a little over halfway through it! I'm so happy I finally picked it up – I was missing out!
On My Blog:
I hope you all had a great week! Chat with me all about it! 😀