Before I Blogged is a weekly feature inspired by Jamie @ The Perpetual Page-Turner in which I share a book that I read and loved before I started blogging!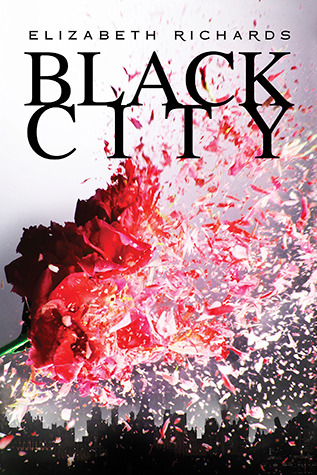 Black City by Elizabeth Richards
Publisher: G.P. Putnam's Sons BYR
Release Date: November 13, 2012
Synopsis from Goodreads:
A dark and tender post-apocalyptic love story set in the aftermath of a bloody war.

In a city where humans and Darklings are now separated by a high wall and tensions between the two races still simmer after a terrible war, sixteen-year-old Ash Fisher, a half-blood Darkling, and Natalie Buchanan, a human and the daughter of the Emissary, meet and do the unthinkable—they fall in love. Bonded by a mysterious connection that causes Ash's long-dormant heart to beat, Ash and Natalie first deny and then struggle to fight their forbidden feelings for each other, knowing if they're caught, they'll be executed—but their feelings are too strong.

When Ash and Natalie then find themselves at the center of a deadly conspiracy that threatens to pull the humans and Darklings back into war, they must make hard choices that could result in both their deaths.
From what I remember…
Black City was a book that I wasn't sure I was going to like at first. The Darklings immediately made me think of vampires, which sort of turned me off to the book at first. Although Darklings are a lot like vampires, Elizabeth Richards' writing is much deeper and darker than you may think when you have the idea of vampires in your head.
I adored the way the author wove paranormal creatures in to a dystopian society. It didn't seem like she was trying to mush two genres together at all. The story was action-packed and exciting and the romance was steamy. I think I blushed while reading this one.
All in all, Black City is definitely worth the read for fans of both paranormal and dystopia. The second book in the series Phoenix was just as good, and the third book Wings is being released on June 12th!
I rated it: ♥♥♥♥♥
P.S.: I'm in cover love guys…Just look at them all together!