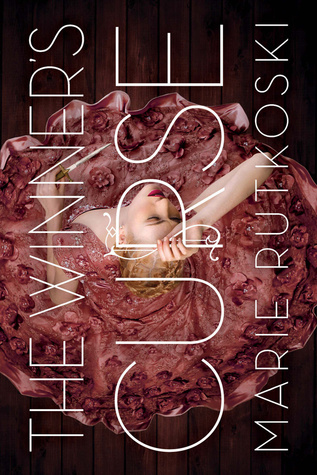 Publisher: Farrar, Straus and Giroux (BYR)
Release Date: March 4, 2014
Pages: 355
Format: Hardcover
Source: Gifted
Series: The Winner's Trilogy, #1
Genre(s): Fantasy, Romance
Synopsis from Goodreads:
Winning what you want may cost you everything you love.

As a general's daughter in a vast empire that revels in war and enslaves those it conquers, seventeen-year-old Kestrel has two choices: she can join the military or get married. But Kestrel has other intentions. One day, she is startled to find a kindred spirit in a young slave up for auction.

Arin's eyes seem to defy everything and everyone. Following her instinct, Kestrel buys him—with unexpected consequences. It's not long before she has to hide her growing love for Arin. But he, too, has a secret, and Kestrel quickly learns that the price she paid for a fellow human is much higher than she ever could have imagined.

Set in a richly imagined new world, The Winner's Curse by Marie Rutkoski is a story of deadly games where everything is at stake, and the gamble is whether you will keep your head or lose your heart.
The Winner's Curse is a book that takes some time to get completely enveloped in the story. But once you are, you'll be unable to put it down. Beautifully written, Marie Rutkoski creates a world of characters and a romance that are captivating.
I couldn't help but fall in love with this book. The idea of a forbidden romance may seem to be overused in books these days, but with The Winner's Curse everything worked perfectly. The romance was wholly developed taking the readers on the emotional journey along with the characters. No insta-love in sight, simply complicated emotions toward society which leads to a hasty decision that changes both characters' circumstances.
Not only is there a heart-wrenching and conflicting romance, but there are highly intelligent and strategic characters which make the societal game that much more interesting. The game of Bite and Sting, military tactics, and social status with the combination of Rutkoski's gorgeous writing allow the book to be smart while remaining rich and beautiful.
All in all I couldn't find one fault with The Winner's Curse. A book filled with romance, strategy and a main character that's blisteringly smart, The Winner's Curse is a must-read for fans of fantasy.